Politics are much discussed, so are banks, so is cotton. Quiet people avoid the question of the Presidency, for there will be a new election in three years and a half, and party feeling runs very high: the great constitutional feature of this institution being, that directly the acrimony of the last election is over, the acrimony of the next one begins; which is an unspeakable comfort to all strong politicians and true lovers of their country: that is to say, to ninety-nine men and boys out of every ninety-nine and a quarter.
Except when a branch road joins the main one, there is seldom more than one track of rails; so that the road is very narrow, and the view, where there is a deep cutting, by no means extensive. When there is not, the character of the scenery is always the same. Mile after mile of stunted trees: some hewn down by the axe, some blown down by the wind, some half fallen and resting on their neighbours, many mere logs half hidden in the swamp, others mouldered away to spongy chips.
The very soil of the earth is made up of minute fragments such as these; each pool of stagnant water has its crust of vegetable rottenness; on every side there are the boughs, and trunks, and stumps of trees, in every possible stage of decay, decomposition, and neglect. Now you emerge for a few brief minutes on an open country, glittering with some bright lake or pool, broad as many an English river, but so small here that it scarcely has a name; now catch hasty glimpses of a distant town, with its clean white houses and their cool piazzas, its prim New England church and school-house; when whir-r-r-r!
The train calls at stations in the woods, where the wild impossibility of anybody having the smallest reason to get out, is only to be equalled by the apparently desperate hopelessness of there being anybody to get in. I was met at the station at Lowell by a gentleman intimately connected with the management of the factories there; and gladly putting myself under his guidance, drove off at once to that quarter of the town in which the works, the object of my visit, were situated.
Those indications of its youth which first attract the eye, give it a quaintness and oddity of character which, to a visitor from the old country, is amusing enough. In one place, there was a new wooden church, which, having no steeple, and being yet unpainted, looked like an enormous packing-case without any direction upon it. In another there was a large hotel, whose walls and colonnades were so crisp, and thin, and slight, that it had exactly the appearance of being built with cards.
I was careful not to draw my breath as we passed, and trembled when I saw a workman come out upon the roof, lest with one thoughtless stamp of his foot he should crush the structure beneath him, and bring it rattling down.
American Notes - Wikipedia
The very river that moves the machinery in the mills for they are all worked by water power , seems to acquire a new character from the fresh buildings of bright red brick and painted wood among which it takes its course; and to be as light-headed, thoughtless, and brisk a young river, in its murmurings and tumblings, as one would desire to see. There are several factories in Lowell, each of which belongs to what we should term a Company of Proprietors, but what they call in America a Corporation. I went over several of these; such as a woollen factory, a carpet factory, and a cotton factory: examined them in every part; and saw them in their ordinary working aspect, with no preparation of any kind, or departure from their ordinary everyday proceedings.
I may add that I am well acquainted with our manufacturing towns in England, and have visited many mills in Manchester and elsewhere in the same manner. I happened to arrive at the first factory just as the dinner hour was over, and the girls were returning to their work; indeed the stairs of the mill were thronged with them as I ascended. They were all well dressed, but not to my thinking above their condition; for I like to see the humbler classes of society careful of their dress and appearance, and even, if they please, decorated with such little trinkets as come within the compass of their means.
Supposing it confined within reasonable limits, I would always encourage this kind of pride, as a worthy element of self-respect, in any person I employed; and should no more be deterred from doing so, because some wretched female referred her fall to a love of dress, than I would allow my construction of the real intent and meaning of the Sabbath to be influenced by any warning to the well-disposed, founded on his backslidings on that particular day, which might emanate from the rather doubtful authority of a murderer in Newgate. These girls, as I have said, were all well dressed: and that phrase necessarily includes extreme cleanliness.
They had serviceable bonnets, good warm cloaks, and shawls; and were not above clogs and pattens. Moreover, there were places in the mill in which they could deposit these things without injury; and there were conveniences for washing. They were healthy in appearance, many of them remarkably so, and had the manners and deportment of young women: not of degraded brutes of burden.
If I had seen in one of those mills but I did not, though I looked for something of this kind with a sharp eye , the most lisping, mincing, affected, and ridiculous young creature that my imagination could suggest, I should have thought of the careless, moping, slatternly, degraded, dull reverse I have seen that , and should have been still well pleased to look upon her.
The rooms in which they worked, were as well ordered as themselves. In the windows of some, there were green plants, which were trained to shade the glass; in all, there was as much fresh air, cleanliness, and comfort, as the nature of the occupation would possibly admit of. Out of so large a number of females, many of whom were only then just verging upon womanhood, it may be reasonably supposed that some were delicate and fragile in appearance: no doubt there were. But I solemnly declare, that from all the crowd I saw in the different factories that day, I cannot recall or separate one young face that gave me a painful impression; not one young girl whom, assuming it to be a matter of necessity that she should gain her daily bread by the labour of her hands, I would have removed from those works if I had had the power.
They reside in various boarding-houses near at hand. The owners of the mills are particularly careful to allow no persons to enter upon the possession of these houses, whose characters have not undergone the most searching and thorough inquiry. Any complaint that is made against them, by the boarders, or by any one else, is fully investigated; and if good ground of complaint be shown to exist against them, they are removed, and their occupation is handed over to some more deserving person. There are a few children employed in these factories, but not many.
The laws of the State forbid their working more than nine months in the year, and require that they be educated during the other three. For this purpose there are schools in Lowell; and there are churches and chapels of various persuasions, in which the young women may observe that form of worship in which they have been educated. At some distance from the factories, and on the highest and pleasantest ground in the neighbourhood, stands their hospital, or boarding-house for the sick: it is the best house in those parts, and was built by an eminent merchant for his own residence.
Like that institution at Boston, which I have before described, it is not parcelled out into wards, but is divided into convenient chambers, each of which has all the comforts of a very comfortable home.
American Notes for General Circulation
The principal medical attendant resides under the same roof; and were the patients members of his own family, they could not be better cared for, or attended with greater gentleness and consideration. The weekly charge in this establishment for each female patient is three dollars, or twelve shillings English; but no girl employed by any of the corporations is ever excluded for want of the means of payment.
That they do not very often want the means, may be gathered from the fact, that in July, , no fewer than nine hundred and seventy-eight of these girls were depositors in the Lowell Savings Bank: the amount of whose joint savings was estimated at one hundred thousand dollars, or twenty thousand English pounds. I am now going to state three facts, which will startle a large class of readers on this side of the Atlantic, very much.
Firstly, there is a joint-stock piano in a great many of the boarding-houses. Secondly, nearly all these young ladies subscribe to circulating libraries. It is their station to work. And they do work. They labour in these mills, upon an average, twelve hours a day, which is unquestionably work, and pretty tight work too.
Main navigation
Perhaps it is above their station to indulge in such amusements, on any terms. Dickens penned five of the 14 top-selling books in America between and He was read not only by the educated middle and upper classes but also by the laboring classes, sometimes aloud for their illiterate fellows. While it existed, the Carlton was one of the luxurious hotels that introduced Americans to a new and more comfortable style of living. New York was glamorous, but it was also filthy, and it stank. Drinking the water could be fatal. Cholera, yellow fever, and typhus periodically ravaged the city. A foul miasma rose from the garbage, carcasses of dead animals, and the offal of butchered livestock.
The pigs! In earlier years, when the municipal authorities attempted to control unpenned pigs, riots had erupted—for any curtailing of the freedom of these animals increased the cost of their upkeep, thus placing a significant burden on the poor who owned them. More tonnage came in and out of the city than anywhere but London. The stage was the scene for 20 tableaux vivants.
Stream audiobook and download chapters
An unusual feature was the presence of a small coterie of ladies, including Kate, in a room adjoining the banquet hall. They edged their way into the ballroom to listen to the speechmaking. Yet for all the attention he drew in New York, Dickens also managed to forge several lifelong friendships—with Longfellow, Washington Irving, and David Colden, among them.
T o Dickens and British radicals, the United States was a land of hope and freedom—freedom especially from the dominance of class. Giles and its Seven Dials, among the vilest rookeries of his native London. Dickens was fascinated with jails, asylums, homes for the deaf, and other reformatory institutions.
BEST UNITED STATES CURRENCY COLLECTION - rare paper money and banknotes
The Irish, along with blacks, were consigned to the bottom of society, scourged by tuberculosis, pneumonia, bronchitis, and scrofula. As an advocate of Irish rights in Britain, Dickens found the degradation and discrimination he witnessed appalling. Its design had been inspired by an ancient mausoleum that a traveler to Egypt, John I.
On each tier, are two opposite rows of small, iron doors. They look like furnace-doors but are cold and black, as though the fires within had all gone out. Hangings of the official kind were carried out in an inner yard until almost 50 years later, when the electric chair at Auburn, one of the heralds of the Machine Age, came into use. Fields called Dickens, became thoroughly disillusioned after he saw other city institutions for the broken, the criminal, and the mad.
D ickens had arrived in America in high spirits but also with a well-justified grievance. He had won legions of American readers but had reaped no American financial rewards. In speeches at dinners in his honor in Boston and Hartford, Dickens raised the issue of the copyright, calling on the country to do justice by those foreigners who toiled with their pen and sold their works stateside. His remarks in Boston were generally overlooked as a minor breach in manners; when he repeated the theme in Hartford, he provoked increasingly acid comment.
Now, in New York, at the gala City Hotel dinner, Dickens raised the issue again, in a direct but mild and brief allusion. The press howled. The newspapers and magazines, along with the book publishers sometimes one and the same , were simply protecting their interests. After all, they were the ones stealing from Dickens. Moreover, a good public row was a surefire boost to circulation. Dickens and Kate returned to New York on June 1.
On the bright, breezy morning of June 7, the Coldens gave Dickens and Kate a farewell breakfast. They all drove to Jersey City, where they embarked on a steamer that was to take them to the George Washington , lying off Sandy Hook, and then to England.
Computational Fluid-Structure Interaction: Methods and Applications (Wiley Series in Computational Mechanics).
Womens Coats and Jackets to Knit - A Collection of Vintage Knitting Patterns featuring Coats and Jackets for Woman in Size 10 to 20.
The Fourth Son (Big Eye Tony Book 1);
So Help Me God II.
D ickens wrote his recollections of his American travels in the summer of ; the book was printed in October in England. Anticipating the pirating of the book, he titled it American Notes for General Circulation , punning on the current practice of forging currency and again commenting on the lack of copyright protection of his work.
The next day, the New World and Brother Jonathan printed the entire text for The New World published 24, copies in 24 hours. The Herald printed the book and sold 50, copies in two days. By the end of the month, Bennett estimated that , copies had been sold—a runaway bestseller.
American Notes
American Notes
American Notes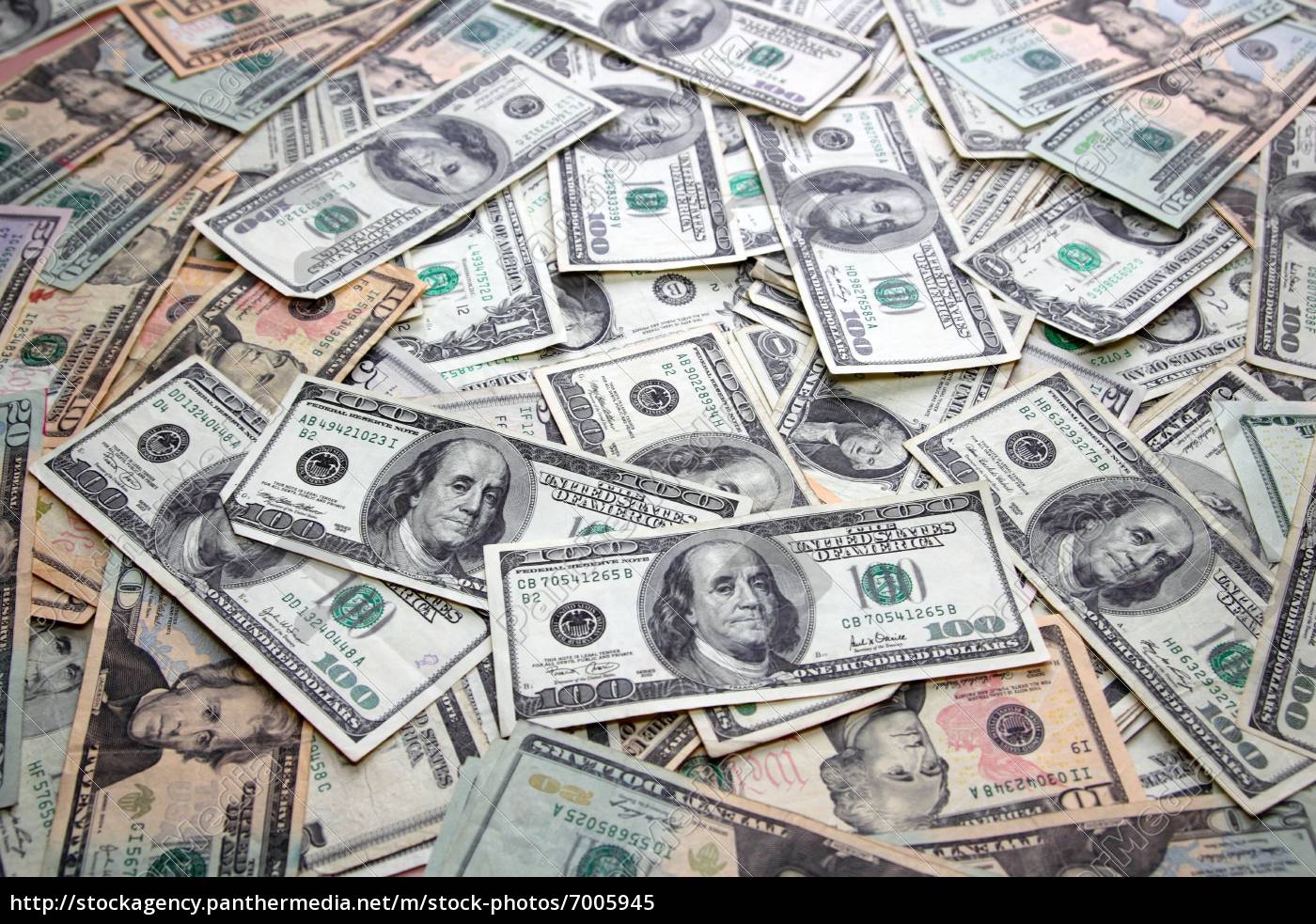 American Notes
American Notes
American Notes
---
Copyright 2019 - All Right Reserved
---